Massages
The main purpose of a massage is to relieve discomfort. However, a massage is very pleasant even if you have no aches and pain at all.
If you are interested in a massage, please contact us in advance on telephone number +420 734 622 699 or by email: info@kozichlivek.cz.

Prices of massages from 650 CZK to 1350 CZK depending on the choice of individual massages.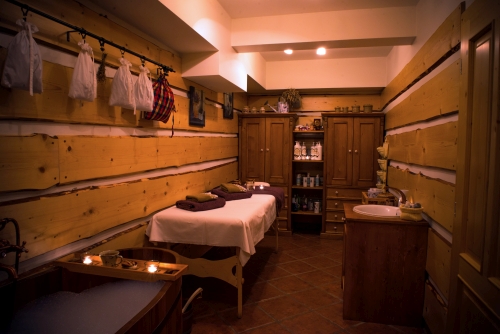 Classical Massage of the Orlické Mountains
Soothing and relaxing, for more information click here.
Rampušák Lava Stone Massage
Round stones heated to 40–50° C are used in this massage, for more information here.
Honey Detox Massage
To cleanse your body and soul ... natural liquid honey without chemical additives is applied during the massage, for more information click here.
Hot Chocolate Massage
For deep relaxation and pampering of the body and soul, for more information click here.
Anti-cellulite Massage of the Lower Limbs with Ozone Wrap
Special massage to relieve your legs, stretch your skin and slim down problematic parts, for more information click here.
You can also try beneficial combinations of massages for perfect relaxation, regeneration and harmony...
Lava Stone Massage in Combination with a Classical Massage
Hawaiian Lomi Lomi Massage with Lava Stones
Deeply relaxing, Lomi Lomi is a massage which has been performed on the Hawaiian Islands for centuries, to find out more – look here.

Classical massage combined with the energy of Reiki, Bio-Touch and Deeksha