Wellness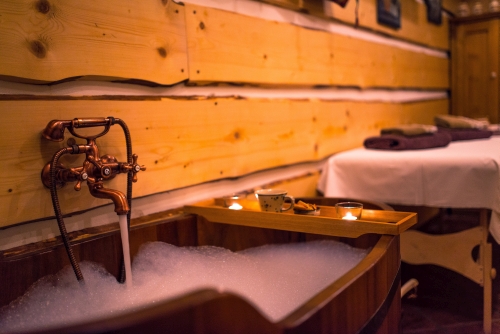 The wellness programme for guests of the Goat Shed is always prepared and adapted just to suit you. The wellness package includes various combinations of adrenaline experiences (off-road tricycles, quad bikes, scooters, roller skis, as well as the rope climbing park, climbing wall, or fish fry-house) with wellness pampering and an undertone of mountain-like rest and relaxation. The most popular services in the wellness package include sauna, massages, aromatic baths in a wooden tub with herb additives or whirlpool.
The full pricelist of wellness services can be downloaded here.
If you are interested in massages, please contact us in advance on telephone number +420 734 622 699 or by email: info@kozichlivek.cz.
We look forward to your visit!!!